Hi! I'm Jackie!
And this is my story…
I've always known I was meant for great things. To be honest, it used to scare me. Growing up, I would come up with grand ideas of local adventure or community organization, which were immediately suppressed once my friends started making fun of them. By the time I entered high school, I just wanted to fit in with everyone else and not draw any particular attention to myself.
When I decided to leave Los Angeles and travel to the American heartland for college, I found myself in an entirely different environment. I started trying new things, mainly taking a proactive role on campus and becoming involved in multiple campus organizations. Soon enough, I had served on the leadership boards of nearly 10 departments and organizations, including the Student Government Executive Board. I became recognizable to many of my fellow students, a far cry from the young woman who wanted to fit in just four short years earlier.
I was confident in the belief that I was destined to achieve even more in my career. I thought the answer to my drive for sucess was climbing the coporate ladder and becoming a Marketing and Communications Executive. I began by accepting a position directly after graduation and gaining as much knowledge and experience within the field as I could. I was named Employee of the Quarter after working there for a only a year (most employees only received the distinction after completing 2-5 years of company service).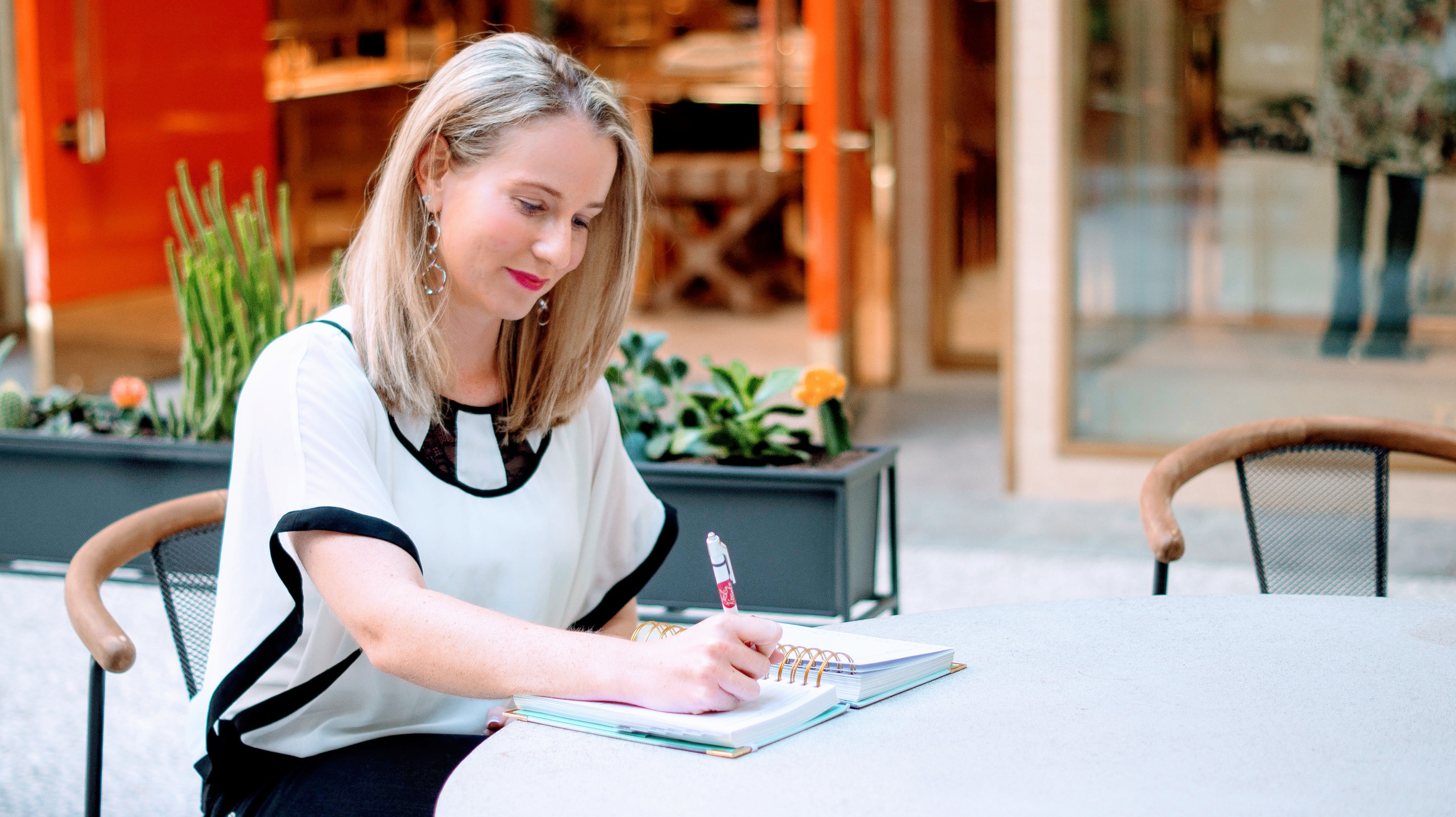 Then in the summer of 2017, I returned to work after a two-week vacation in Hawaii. I quickly realized that I didn't want to be stuck behind a desk for the rest of my life. I became restless and began pursuing new opportunities.
I discovered an online group of women living the entrepreneurial lifestyle and became instantly inspired! I had always thought that starting your own business was an impossible task, something I would never have the capability to understand let alone execute. Learning about the experiences of these women helped me to see that starting a business was much easier than I initially thought. I went from insisting I would never start my own business to realizing I already had! I had been offering my design services to local non-profit organizations for over a year!
After agonizing over the decision for 3 months, I decided that it was time to take a leap of faith. In just 6 weeks, I built a website, sales funnel, social media pages, email list, and a full line of signature packages! The day I left my corporate job, I was already working with one high-end client and signed another the following week!
Now I feel grateful every day to wake up and be able to help my clients grow their businesses through the strategies and services I provide! 
Big Sister

100%

100%

Friend

100%

100%

Writer

40%

40%

Reader

60%

60%

British History Lover

90%

90%

Sorority Recruitment Enthusiast

90%

90%
What About When I'm Not Working?
Ever since I was three-years-old, I've been a full-time big sister! My sister and I have always been close, and I am so happy to have her support in everything I do (or nearly everything).
I am so grateful to my amazing friends for standing by me on every step of my entrepreneurship journey! Plus, some of them are along for the ride!
I have always loved reading and writing! I have a B.F.A. in Creative Writing in addition to my B.S. in Communications.
Two of my passions in life are British History and Sorority Recruitment. They don't necessarily go hand-in-hand, but I love them all the same! Check out my history brand, HistoryLush, online and on social!